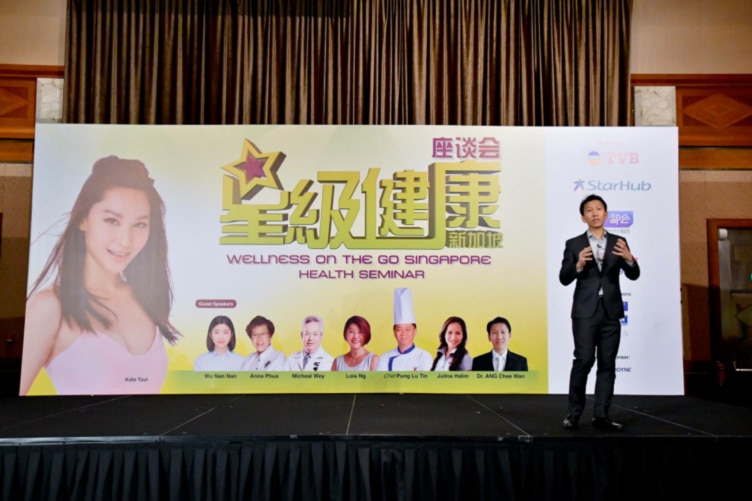 Starhub Wellness On The Go Health Seminar happened on 8 July 2017, and Dr Ang was invited to their event as one of their speakers.
The event focused on healthy living, some tips on cooking a healthy meal for the working adults, and how we can incorporate activities into our busy lives. The event ended with a sharing session led by TVB artiste, Kate Tsui, where she shared her health experiences and her upcoming TV programme.
Dr Ang focused on a topic that many people are curious about: 'Tooth Sensitivity – Do we really have to live with it?' It might be normal to occasionally experience tooth sensitivity when enjoying an ice cream or drinking a hot soup. But sometimes in severe cases, it might be a sign of an advanced problem which can affect your daily lifestyle and the way you enjoy food.
If you experience tooth sensitivity frequently, it is advisable to see your dentist immediately. Early diagnosis and gum treatment can fix the root of the problem before it progress into more serious dental complications or tooth loss.
To find out more about Dr Ang, click here: https://www.t32dental.com/dentist/dr-ang-chee-wan/
For more event photos: https://www.facebook.com/pg/LOHASFamilyCarnival/photos/?tab=album&album_id=743540685851677