T32 Dental Centre is one of the few dental centres in Singapore with a dedicated department put together with kids in mind.
Here we recognise that for adults, visiting the dentist twice a year can already be a daunting affair. Therefore, one could imagine if it is so for adults, how much more will it take for parents to convince their kids to go to the dentist willingly without the drama.
T32 Junior's aims to create an educational and comfortable environment for every child who visits. The elimination of fear and anxiety encourages children to visit the dentist regularly and inculcate good dental habits that they will eventually bring into adulthood.
Facilities
Our dedicated 'boys' and 'girls' treatment rooms with ceiling TV monitors and wireless headphones has been purposefully designed. We want our children to feel at ease with the environment to facilitate treatment.
One of our rooms is also equipped with a CCTV camera for parents to observe their kids during treatment on a TV monitor from the outside.
In addition, we have put in place an entertainment area with a good selection of kids' centric movies and games. The area is also decked out with Kinect for Xbox 360 gaming and 32" LED TV monitors for crystal clear viewing.
T32 Junior Oral Health Programme
We believe in supporting the community and nurturing the next generation through our T32 Junior Oral Health Programme. We regularly conduct school excursions and orientations for pre-schoolers to visit our centres to get them comfortable with a dental health environment.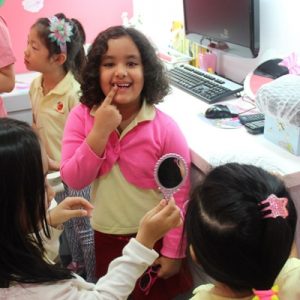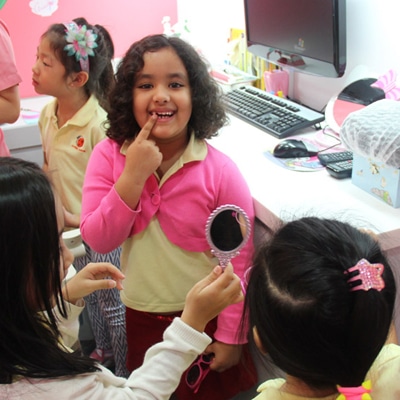 Excursion to T32 Junior Centre
Introduction to dentist and dental clinic
Understanding of tools used during treatment
Elimination of fears by trying out on dental equipment and tools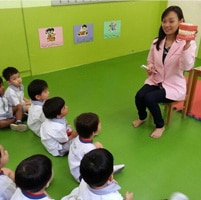 Show and Tell
Storytelling related to dentistry (The Healthy Smile Series written by T32 Junior Dental Specialist in Paediatric Dentistry Dr Lim Swee Teck
Right brushing techniques
Quiz with prizes to recap on what has been taught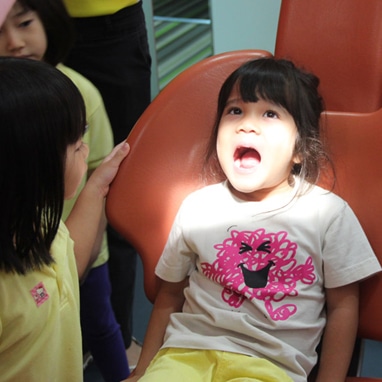 Dental Screening
Dental screening via rsvp with doctors to review child's oral health
Oral hygiene instructions for parents
Q&A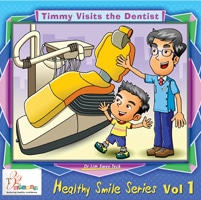 The Healthy Smile Series (By Dr Lim Swee Teck and Mascot Timmy)
Authored by T32's in-house pedodontist, Dr Lim Swee Teck, The Healthy Smile Series is a set of 12 books that aims to prepare children for their dental visits. The first book of the series, is especially enlightening as it helps ease children into their very first dental experience in a positive light. Lively and educational, these stories not only help children acquire good oral health habits, it also helps to build their confidence and eliminate their fear of seeing dentists and going for dental treatment.
From this series, Timmy the Mascot is created to further engage children during our roadshows and events for kids.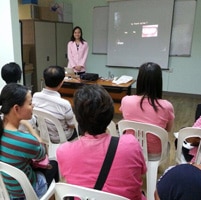 Parent Talk
Parents are important members of their child's healthcare team: what are the causes and effects of their action.
The key to good oral health
Communication + understanding to motivate
Common scenarios in homes
Why is eating sweets such a big problem? How should parents handle it?
Prevention is the key: A happy child makes a happy family
T32 Junior Dental Services:
6 monthly check-ups and prophylaxis
Diet counselling and preventive advice
Oral hygiene instructions for parents and children
Preventive sealants in caries prone children
Tooth coloured fillings
Extractions
Orthodontic interceptive treatment if needed
Simple orthodontic appliances