T32 Implant Centre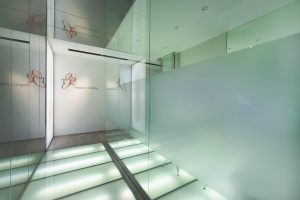 T32 Implant Centre is a one-stop destination that provides patients with implant treatments and services. Set to be an all-encompassing dental practice, the centre boasts a unique, three-tiered integrated system which combines expertise, service and advanced digital dental technology. Located on the 17th floor of Camden Medical Centre (One Orchard Boulevard), T32 Implant Centre promises to reinvent the consumer experience within the dental implant industry.
Founded by Dr Wong Keng Mun and Dr Ang Chee Wan, T32 Implant Centre delivers customised, quality care by combining unique clinical skills, experience, and technology. Dr Wong is an accredited specialist in prosthodontics, while Dr Ang is an accredited specialist in periodontology; both registered with the Singapore Dental Council.
The holistic approach by Dr Wong and Dr Ang, who have been working as a team for many years, ensures that patients receive quality multidisciplinary care with each providing specialised expertise in their respective fields.
T32 Implant Centre further prides itself with its in-house technicians who manufacture artificial teeth for implants from scratch using products from top brands, as well as its patient education counsellors, who are professionally trained to equip patients with proper knowledge on implants during the visit at our centre.
With that, comes the excellence in service, where patients can enjoy:
wholesome and hassle-free treatment programme
quality implantation with pre-surgical routines (i.e. a comprehensive diagnosis)
postoperative care and maintenance
Technology
Furthermore, T32 Implant Centre offers innovative equipment, such as the 3D Digital Planning Programme, which allows for greater precision in fabricating surgical guides and final restorative solutions. Other facilities include CT Scan and radiograph facilities, surgical suites, restorative rooms, a digital implant laboratory, implant planning software, digital workspace for smile design, a CAD/CAM machine and computer planning softwares.