Specialist Dental Centre for the Working Adults
Located in the heart of CBD at CapitaGreen, T32 Dental Centre @ Financial District is a one-stop destination catered to your dental needs. We aim to provide quality care with accurate diagnosis, efficient treatment and comprehensive maintenance, all conveniently located at our centre.
T32 Dental Centre @ Financial District is established primarily to provide quality dentistry care to busy working executives and their family at their convenience.
Why T32 @ Financial District?
1) Experienced Dental Surgeons and Specialists
Our centre is a comprehensive dental practice with specialists and dental surgeons working side by side. Our multi-speciality dental team work together to provide expertise and technique to every procedure so that you and your family can be rest assured that you're in safe hands.
2) Orthodontic Centre
We provide quality Orthodontic care for adults and children. Your braces treatment at T32 will be managed by our experienced orthodontists – specialised dentists are experienced and knowledge working with braces for adults and children. Orthodontists are trained full-time for at least three years in this specialty before certification as specialists. During this period of training, most of them has seen many different dental scenarios and are well-prepared to handle complex or complicated cases.
3) Facilities & Digital Dentistry Technology
Our centre has dental operatories, operating theatres, consultation rooms, a digital computer tomography (CT) scanning chamber, and as well as a spacious lounge for patients and their families. The deployment of digital dentistry also helps to shorten waiting time.
4) Convenience & Quality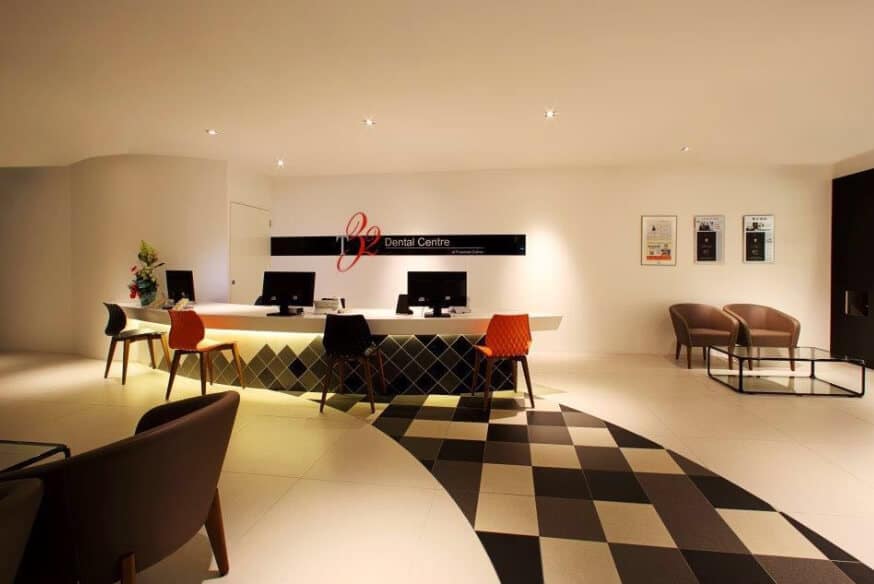 Our centre is located in the heart of CBD at CapitaGreen, walking distance to MRT stations. This allows working adults to pop in our clinic for their regular dental appointments during their lunch time. We aim to offer our patients a single point of service and patient care, for a seamless patient experience.
Range of dental services available:
Directions to T32 Dental Centre @ Financial District