Founded in 2007, T32 Dental Group provides specialist and general dental care in Singapore to patients locally and regionally. The team at T32 Dental Group is driven by the group founder and managing director, Dr Wong Keng Mun's vision and dedication towards creating a positive dental experience for every patient through comprehensive, preventive, restorative and cosmetic dental care in a personalised and comfortable environment.
Whether you need a checkup, a dentist for your child, teeth whitening or more advanced corrective or aesthetic dentistry, we have a dental specialist that is right for you. Our team includes Chinese and Malay speakers, as well as Australian, US and UK dentists for expatriate patients, who might prefer a dentist from their home country.
Our dental team is highly trained, continually refining their skills and expanding their knowledge to incorporate the latest techniques in dentistry. This means our patients are in good hands.
To be the regional icon of dentistry
Our Mission
To provide peace of mind and comfort through quality dental expertise, technology and dental services.
To lead and drive the standards of dentistry, in both clinical treatment and patient service, through innovative technology, industry education and consultancy support.
To be a positive force of influence on our community by providing for the underprivileged.
Core Values
T32 Dental Group's values are the guard rails to how we function day-to-day and how we conduct our business. Our staff play an important role at T32 and this translates to service excellence for our patients.
Comprehensive Dental Services, Comfort and Convenience
The T32 Dental Centres are one of the largest integrated private dental centres in Singapore providing services from basic dental care to handling complex dental concerns which require specialist attention. The main centre located at Camden Medical Centre occupies the penthouse of which covers an area of 11,500 sq ft.  No effort is spared during the development of the centres in their aesthetic aspects to bring to patients relaxation, comfort and peace of mind; while combining significant emphasis on technology.
The T32 Dental Pearls are extensions of the dental centre to provide high quality dentistry and technology at convenient locations. The Pearls are created and designed to provide a full-range of dental services with support from the main centres and other entities under the T32 brand.
Within our serene, 11,500 square feet space is a comprehensive range of facilities that enhance our service delivery to every patient. We are dedicated to creating a positive dental experience by providing comprehensive preventive, restorative and cosmetic dental care in a personalised and comfortable environment.
Based on the principle that dental patients should visit the dentist on a proactive basis rather than as a reactive measure, T32 has developed its dental centre with aesthetics and relaxation in mind. It features low counter tops, a designer-styled clinic environment and lifestyle facilities which offer refreshments and entertainment for all visitors.
As a complete dental care centre in Singapore patients have access to our technology and facilities that include 18 dental operatories, operating theatres, consultation rooms, a fully equipped dental laboratory, a digital computer tomography (CT) scanning room as well as a spacious lounge for patients and their families.
Innovative Dental Technology
T32 Dental Centre has been developed with a significant emphasis on technology. The Centre has been set up as a completely wireless enterprise – x-rays are taken digitally in x-ray rooms and transferred to treatment rooms in a matter of seconds. Our dental surgeons work with technology such as Computer-Aided Design / Computer-Aided Manufacturing and CT Scan.
These tools comprehensively identify dental concerns by providing a 360-degree understanding of a patient's dental needs to both dentists and patients, thus minimising the potential for human error.
In-house Dental Laboratory
In line with our purpose to provide excellence in dentistry, the Creative Dental Studio (International) was set up not only to reduce on the wait time between treatment for our patients who require prosthesis, the presence of an in-house dental laboratory allows us to control the quality of dental prosthesis, crowns, bridges and veneers produced.
Our in-house dental ceramists can customise unique prosthesis to fit our patient's age, gender, facial features and characteristics. Each individual prosthesis is carefully crafted to provide patients with the ultimate aesthetic and natural results. T32 dental ceramists take great effort because we believe excellent aesthetic dentistry is a combination of precision dentistry with artistry. As such, at T32 Dental Centre, our restorative dentists and ceramists do not endorse same day ceramic crowns which typically look very ordinary and unaesthetic.
Although the studio was initially intended to cater to our own pool of patients, but over time we started to receive requests from our dental partners who recognise that we do not outsource or take shortcuts to produce quality restorations. Our combination of advanced technology and continuous training in the latest techniques plays a large role in the quality of the restoration we produce. We aim to add value to our partners' dental practices to help them succeed with their own patients.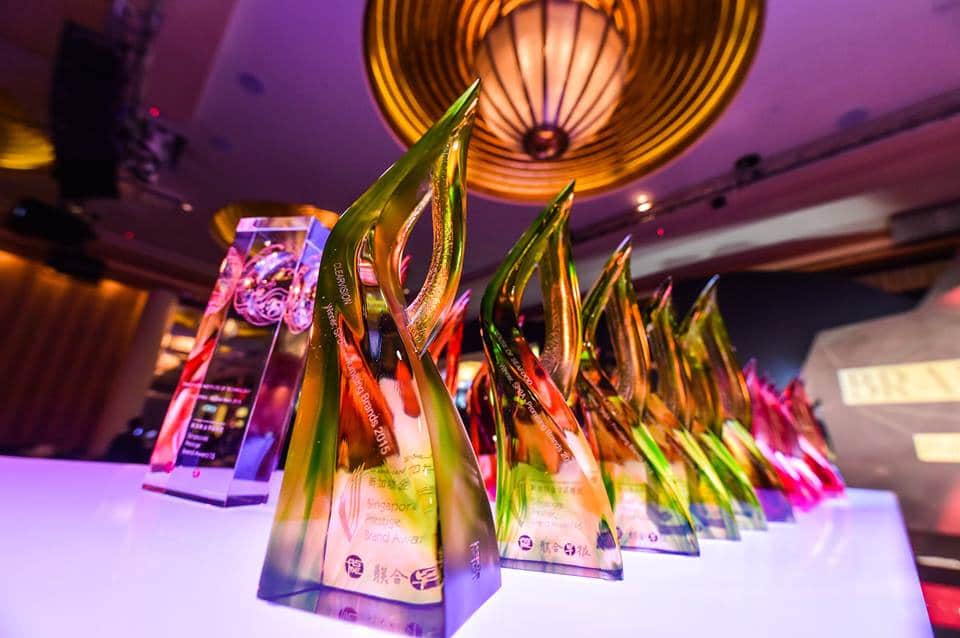 T32 took part in Singapore Prestige Brand Award competition. We are proud winners of the award, consecutively from 2011 to 2015. This is a tremendous and comforting attest to our branding efforts and hard work in delivery quality service to our patients.
We will continue to dedicate ourselves to providing quality dental expertise, technology and dental services, and uphold our promises to our patients – to provide comfort and a peace of mind.
Corporate Social Responsibility
At T32 Dental Centre, we believe that our corporate social responsibility need not be restricted to merely providing dental care limited to the relief of pain for the less fortunate. Over the years, the team has built upon a philosophy of long term dental care, restoration of function, dental health awareness and fundraising.
In the last few years, we have grown to focus on the restoration of function and long-term care for those in need within Singapore.
Be it hygiene therapy, fillings, dentures or implants, our goal is to provide complete dental rehabilitation; because we believe that the ability to properly chew and speak plays an important role in both the physical and mental well being of a person.
Prevention is more important than treatment and our teams provide complimentary lectures and screenings within selected organisations on a monthly basis, to improve the dental health awareness and drive home the importance of good oral hygiene. By changing the mentality of patients from reactive to preventative, the need for painful and expensive emergency dental care can be dramatically reduced. Our participants are also made aware of the link between poor dental hygiene, smoking, cardiovascular disease and diabetes.
Although T32 is a dental centre, we believe that our social responsibility need not be limited to dentistry. We also work with our partners and adopted charities to improve awareness in fundraising. Within T32 we hope to build upon what we have achieved so far and are constantly looking for worthwhile causes to participate in.