Introduction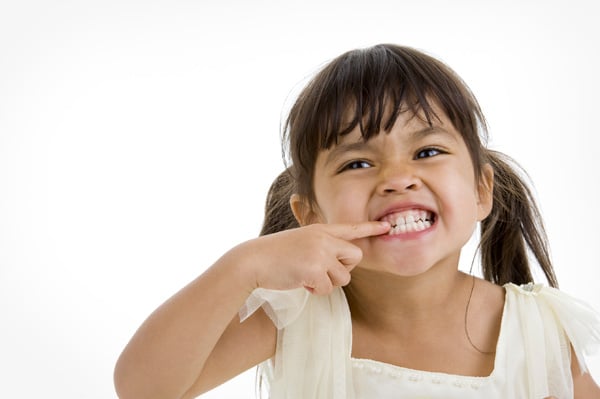 CONSULTATION

FIRST VISIT TO DENTIST: FIRST APPOINTMENT PROCEDURE
The child's first visit to the dentist is the most important. The motivation and help that the child
receives during this visit will help him enjoy, understand and accept dental care. Time taken to
introduce the child in a fun way to the dental chair and equipment used during care helps to remove fear and apprehension so as to help him settle in for treatment.
DIET COUNSELLING AND PREVENTIVE ADVICE
Parents are important members of the child's dental health team; responsible in helping their child to achieve and sustain good oral health care habits. Parents are enlightened on how and what to do to explain, motivate and help the child in his daily diet.
EARLY CHILDHOOD CARIES (ECC) CAUSED BY MILK FEEDS
For infants under 2 years of age, knowledge of ECC-rampant decay caused by milk from breast feeding or bottle feeding are essential to avoiding future problems and expensive treatment that will arise. Knowing how and what to do after a milk feed will help to avoid these problems.
ORAL HYGIENE INSTRUCTIONS FOR BOTH PARENTS AND CHILD
Parents are taught how to get the message across to the child in fun and simple ways designed to motivate and help the child maintain his oral health.
GROWTH AND DEVELOPMENT
Dealing with children involves knowledge of growth and development in a child's jaws, teeth and face.

As a child grows, these body parts are also in an active state of growth. A paediatric dentist will
therefore be able to professionally address on issues related to your growing child's oral health. Some of the common issues a paediatric dentist will be able to point out include advise on the removal of baby teeth that are blocking the erupting permanent teeth, or the elimination of common habits like thumb sucking. Early detection, care and prevention will help to relieve the child and parents of future problems if the current ones at hand are not solved.

PROPHYLAXIS AND TOPICAL FLUORIDE APPLICATION
A dental prophylaxis is a procedure which thoroughly cleans the teeth. This action of cleaning halts the progression of dental diseases and gingivitis. Cleaning and polishing the teeth with a special paste and then applying a protective coat of fluoride gel thereafter, are essential to maintaining optimal oral health when your child visits the dentist every 6 months. Fluoride gel strengthens the teeth against decay and bacteria.
FISSURE SEALANTS
This is a preventive measure where the grooves on the surface of the permanent molars are sealed or blocked off to prevent food trap and cavities. This is especially necessary for teeth in children that have deep grooves and for those who are prone to decay for unknown reasons.
PULPAL (NERVE) TREATMENT IN CHILDREN
Children's teeth tend to be more prone to nerve infection when a cavity occurs, as they are
structurally thinner, with larger pulps. The pulp contains the tooth's nerves and blood vessels which carries nutrients and oxygen to the tooth. When the pulp is injured, or infected, the tooth is now saved through pulpal treatment instead of extraction as there is a need to retain and preserve the space for the developing permanent successor. Early loss of teeth can lead to crowded or crooked smiles in future, leading to further intervention.
TOOTH COLOURED FILLINGS
Materials that are free from metals and mercury are now available to fill children's teeth. As they are tooth coloured, your child can smile without unsightly silver patches showing in the mouth.
STAINLESS STEEL (SS) CROWNS
These are prefabricated crowns made from stainless steel for children's teeth that are too broken down for a normal filling.
EXTRACTIONS
Proper techniques are employed to aid in the child's to receptiveness to an otherwise unpleasant procedure.
Benefits of Early Care & Protection
Many adults develop a fear of going to the dentist because of unpleasant and traumatic experiences during childhood.
Usually, a child's first visit to the dentist involves the removal of a painful tooth decay. The child experiences discomfort during treatment in the bid to help him, and this process is the beginning of associating dental visits with fear and apprehension.
In order to help your child readily accept dental visit or procedures that are sometimes unpleasant, we recommend that parents help ease them into the visits by making them fun and enjoyable. At T32, our dentists and staff are professionally trained to help with the easing process to make it easier for parents and children.
Having said that, it is also much cheaper and healthier to have regular, early care for your child's teeth.
We have a "Toy Story" treatment room for boys and a "Disney Princess" treatment room for girls. Both are brightly painted and decorated with decals from your child's favourite cartoons. Both rooms come with ceiling mounted televisions to keep the young ones occupied during treatment. They can choose from a selection of DVDs of the latest in kids' entertainment.
The dentist will examine your child's teeth for cavities and gum problems and recommend the appropriate treatment. If all is well, a simple dental cleaning will be done, followed by a fluoride application in decay prone children.
Children's Dentistry Financing
Parents of children 6 years old and below can utilise funds in their child's Child Development Account (CDA) or "Baby Bonus" account to help defray the cost of treatment.
We encourage you to speak with our dentist for a consultation to find out more about the dental treatments available for your condition, price ranges and other fees applicable.
FAQs on Children's Dentistry
When should I bring my child for his first dental check-up?
The Singapore Paediatric Dentistry Society and American and British Paediatric Dentistry Associations recommend that you bring your child for a check-up before his first birthday to help get him get acclimatised to the dental setting.
Why are baby teeth important? They will eventually fall out anyway.
A child's primary teeth are important for feeding, speech development and to hold the spaces for the succeeding adult teeth. It is highly recommended that they are kept until the succeeding adult teeth are ready to erupt to replace them.
An adult tooth is growing behind the baby tooth and the baby tooth is shaky. What should I do?
It is normal for adult teeth to grow 'behind' the primary tooth. As it erupts, it causes the disintegration of the root of the primary tooth. The primary tooth will start to become shakier and eventually fall off.